hp Toner Refill in Jalandhar
hp is a highly used brand in the Printers which is used in most of the commercial sectors. All hp printers have different Toners which are totally depending upon the model of the printer and its refilling criteria are also different.
There are so many hp printers which have hp Toners Refill  has highly useful in the market that are:
hp LaserJet 1020 Plus:
This hp Printer has 12A Toner Which has 140gm Capacity to fill the ink and its toner refill center in Jalandhar is Anil Toner Refill which is most popular for the hp ink refill service.
hp LaserJet Pro P1108 Printer:
This hp Printer ha 88A Toner which has 70gm Capacity to fill the hp ink because of its small size. In Toner apart from the ink, Drum and Blades also have a great role in high-Quality printing. Its service center is almost everywhere in India, but in Punjab especially in Jalandhar, the most reliable and high-quality service provider is Anil Toner Refill who has masters in hp ink Refill service.
hp LaserJet Pro M104 a/w Printer:
This hp Printer is used very less because of its high range which has 18A Toner which has the 70gm capacity to fill the hp ink and the criteria are different from the others and Anil Toner Refill shop in Jalandhar is famous for his good quality service and people recommend to others for Toner Refilling.
This hp Printer has high demand and it is latest in the market and has 88A Toner with 70gm Capacity of ink.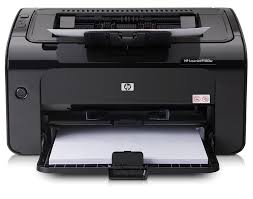 Best hp ink refill service Centre in Jalandhar
Anil Toner Refill is the best hp Toner Refill Centre in Jalandhar. It is the only one who proves itself professional and High-quality service provider. There are many reasons that people come directly come here only, these reasons are:
Professionals:
Anil Toner Refill Centre has the professional experts who have a solution for every problem whether it is related to Toner refill or any part of the printer. This brand is full complete itself in terms of ink refill Service in this field.
Reliable:
Anil Toner Refill Service Centre has been reliable throughout in the market. This is the reason why it became highly demanded in the Jalandhar and become best in Toner refill field.
High-Quality Provider:
if any person wants high quality in the service then this is the only place where you can blindly trust on the service because Anil Toner Refill use high-quality ink and it is imported from different areas of India and able to give the best service.
Every Problem has a Solution:
Any problem in the Printer especially in the hp Toner or Printers (as it has high use brand) has an easy solution and solve it within in less time of period.
24X7 Assurance:
Anil Toner Refill provides 24X7 Assurance Service and available all days a week.
Best hp Toner Refill in Jalandhar:
For the hp Toner Refill, the best place is Anil Toner Refill which is popular in the Jalandhar. The entire users who use hp brand come here for toner refilling and Printer Repair & Service.
There are other services also which are offered here
For any query, contact at 98140-09774